Retail Course Overview Video by Omar Elshimy
Qaheret Al-Mosammem: End of Semester Exhibition. Name, visual identity and curation by Allaa Emad, Amgad Salem and Rawan Shaheen.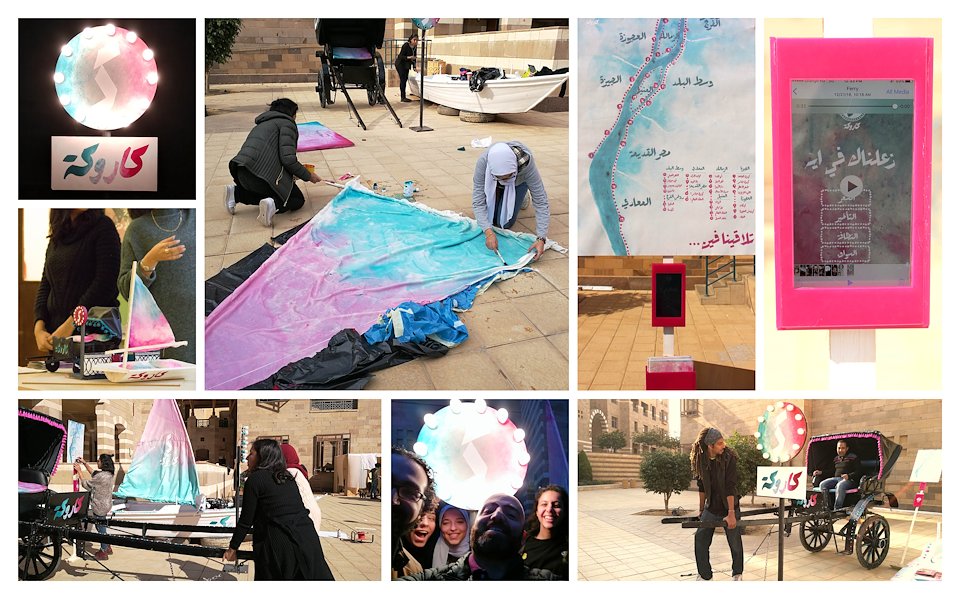 Karucca: a traditional green transportation service similar to Uber and Careem by Farida Khaled, Maha Hesham and Salma Saad.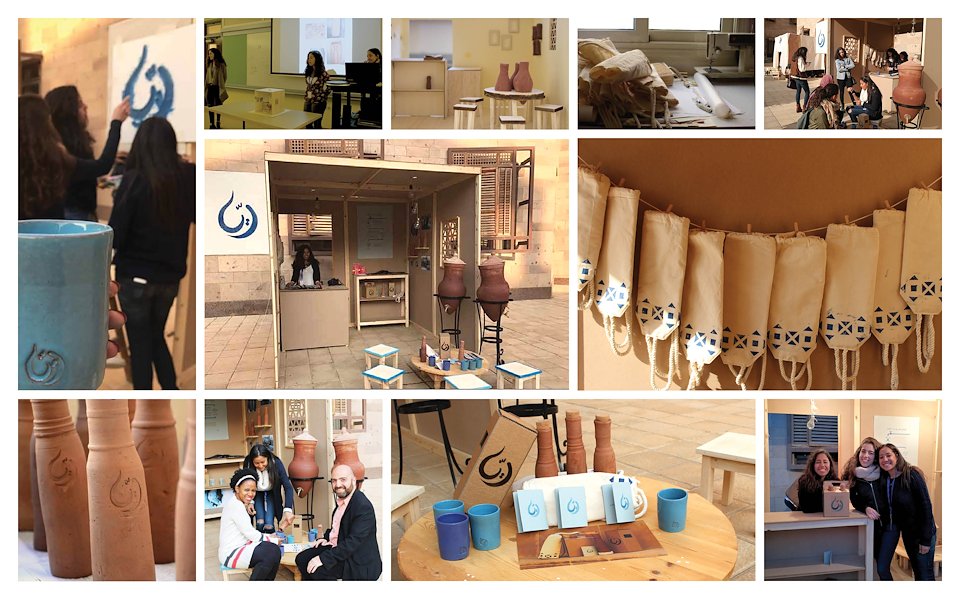 Rayya: a revisit on the traditional clay drinking vessel "Olla" by Alya Mosharrafa, Lama Abd El Wahab and Sama Abbas.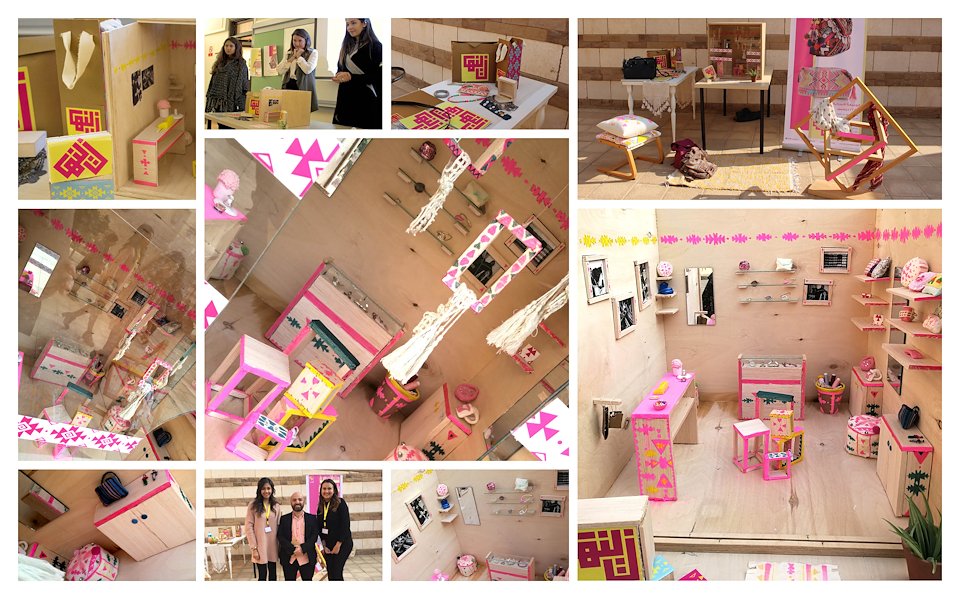 Zeinha: a set of modernised accessories based on Bedouin traditional designs by Hania Hindy, Malak Eissa and Nihal Asran.
Nagham: a music school that teaches traditional Arabic music by Fareeda Maged, Moshira Sameh and Nourhan Hassan.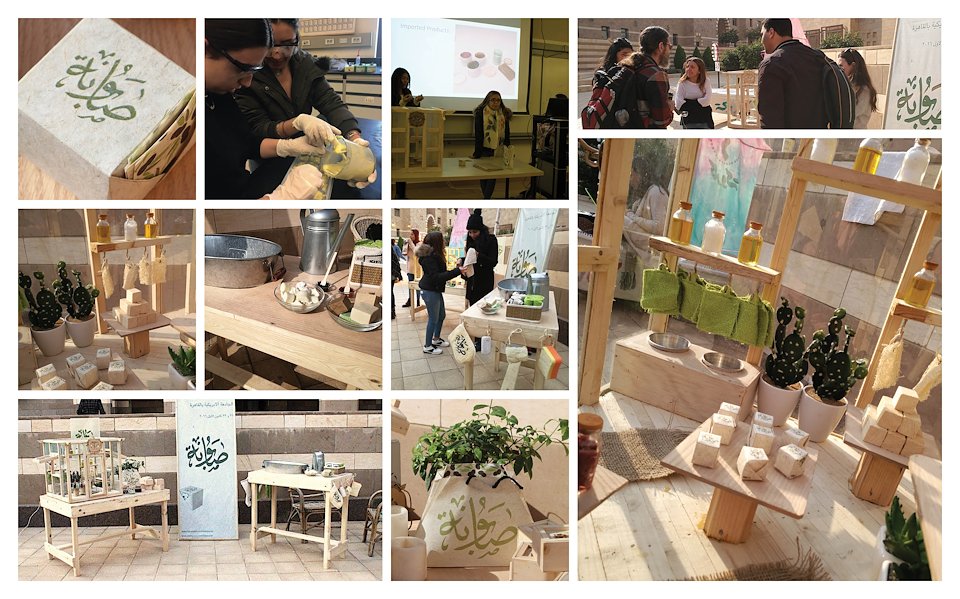 Sabouna: introducing old natural soap with new ingredients by Dana Mahgoub, Leen Tubeileh and Mayar Youssef.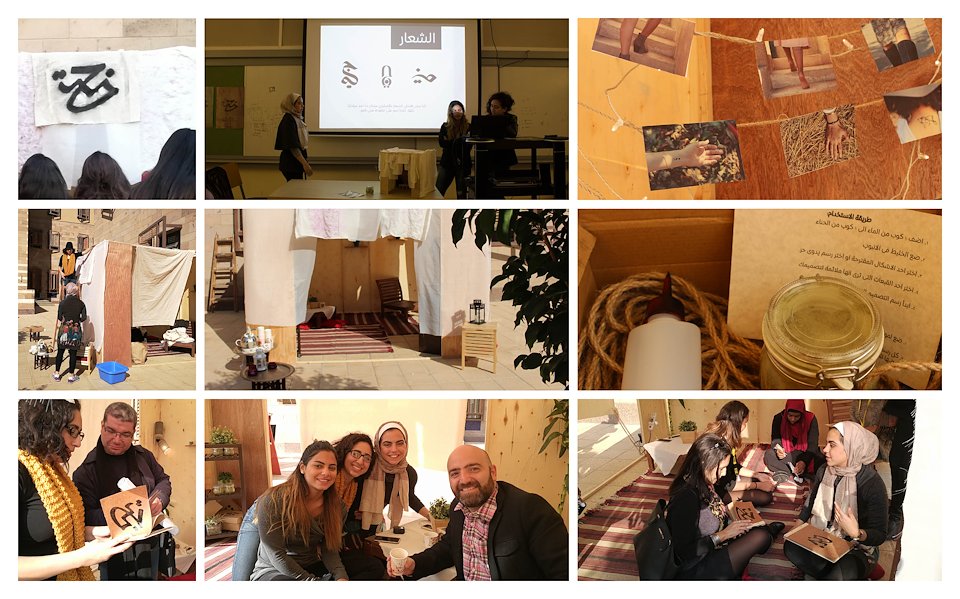 Henna: a new product to make Henna more accessible to younger people by Farah Emara, Malak Shouman and Nour Tawfik.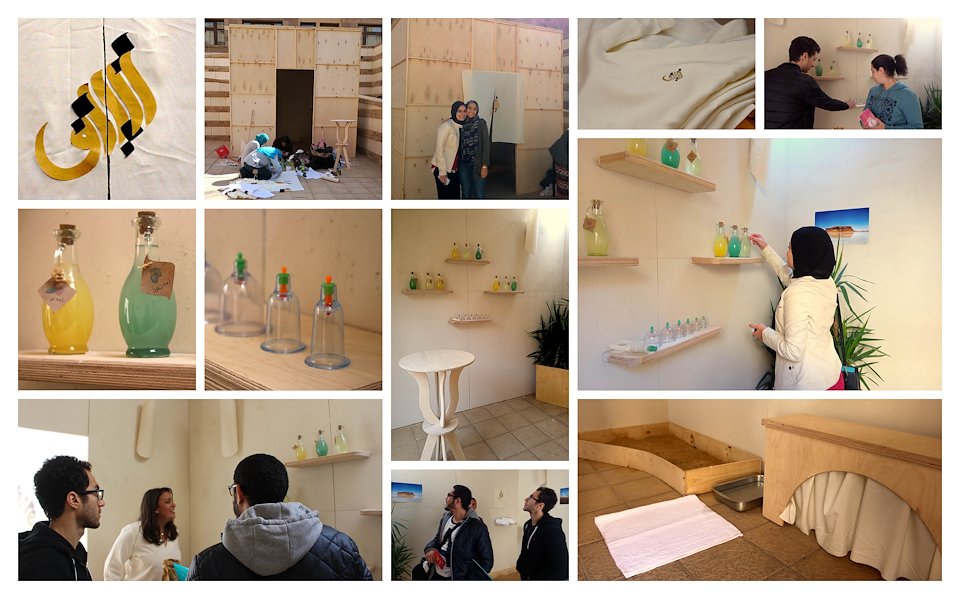 Teryaq: traditional therapeutic practices that uses sand, water and air cups by Malak Mehrez, Marwa Gadallah and Rania Morshedy.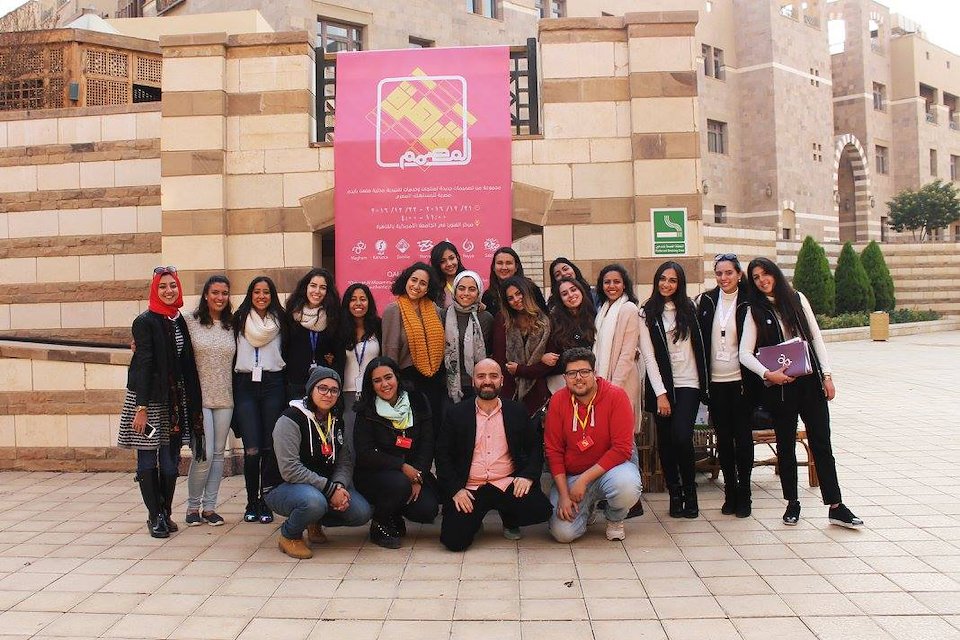 Qaheret Al-Mosammem: Retail Design Class of Fall 2016.