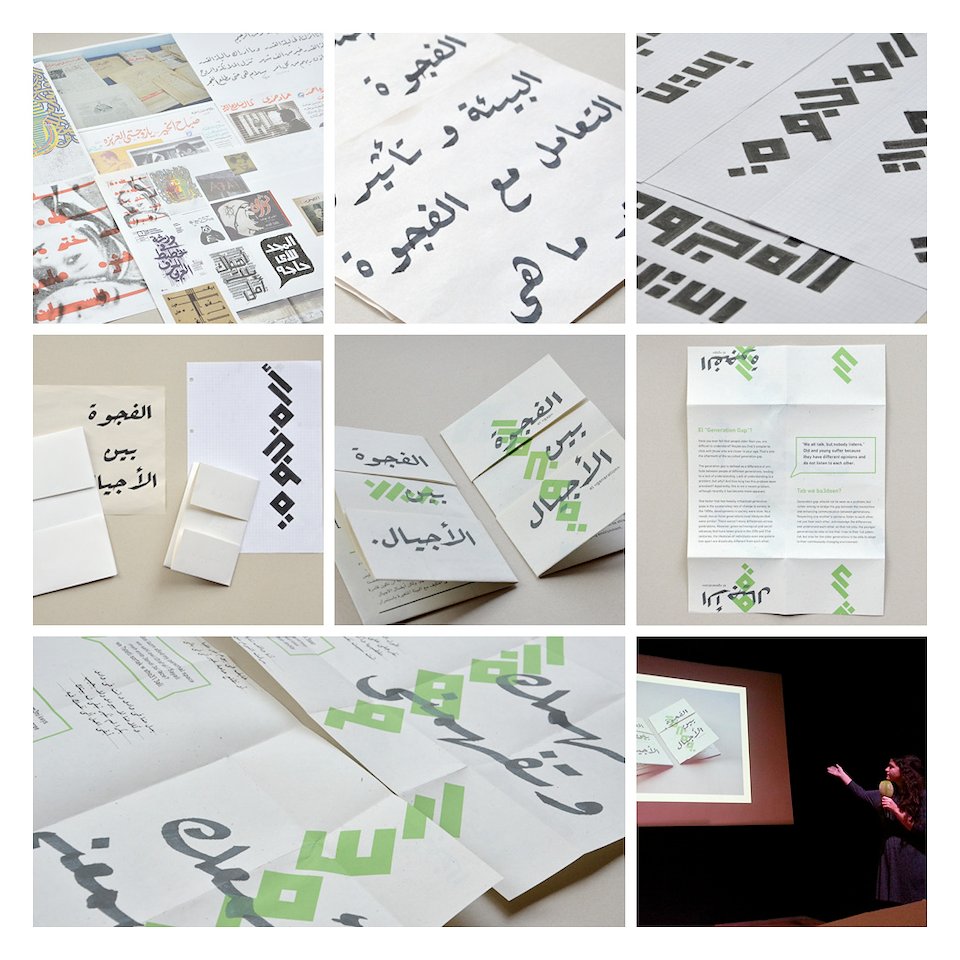 Topic: Generation Gap.
Research: Nada El-Mallah.
Design: Safeya Fawzy.
Concept: A dialogue between a father and his teenager son, expressed in two brochures designed in two different ways, but both complement each other and form one poster with the main message.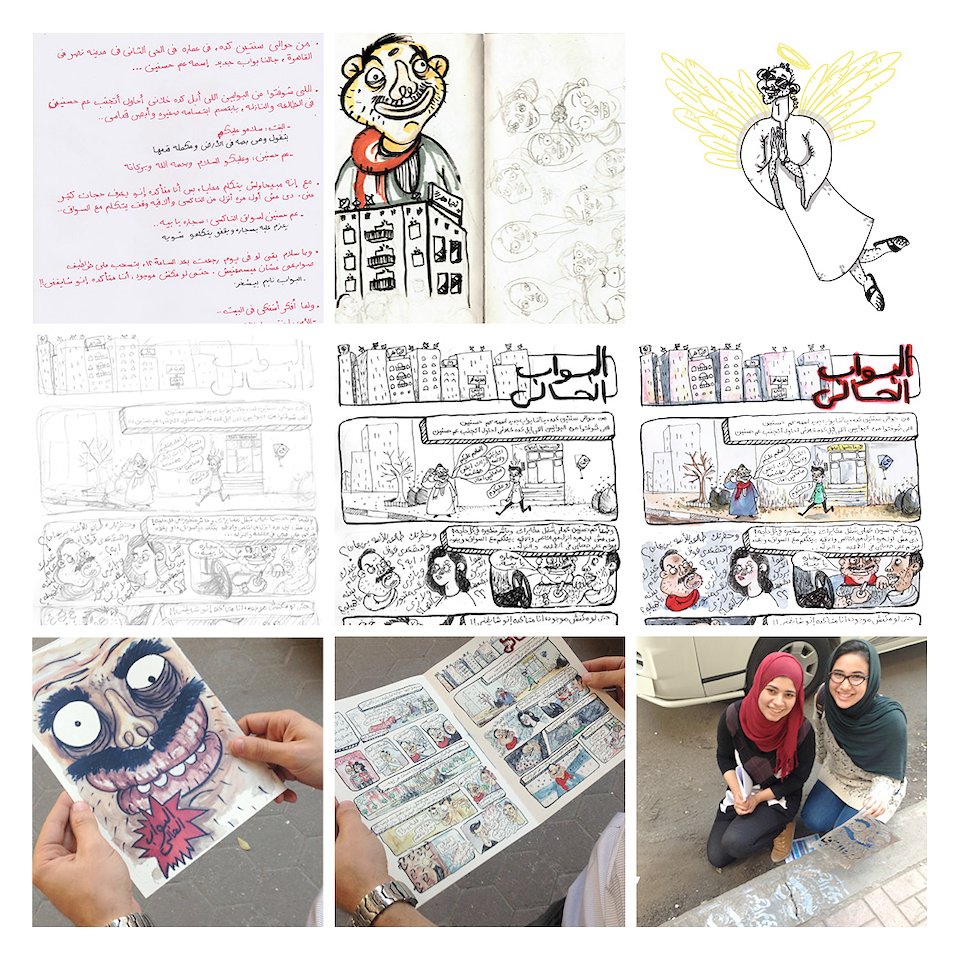 Topic: Militarized Cities.
Research: Yosra Gamal.
Design: Lamis El-Sayyed.
Concept: Develop a comic story to make an analogy between the military rule and the building keeper, to show how this keeper is taking a bigger controlling role than his main job description.
Topic: Personal Space.
Research: Farida El-Kotary.
Design: Mariam Ramadan.
Concept: A board game to teach people the types of social spaces, and how to differentiate between them, by categorizing the characters, and creating different situation to learn what to say and when according to the level of intimacy with the character.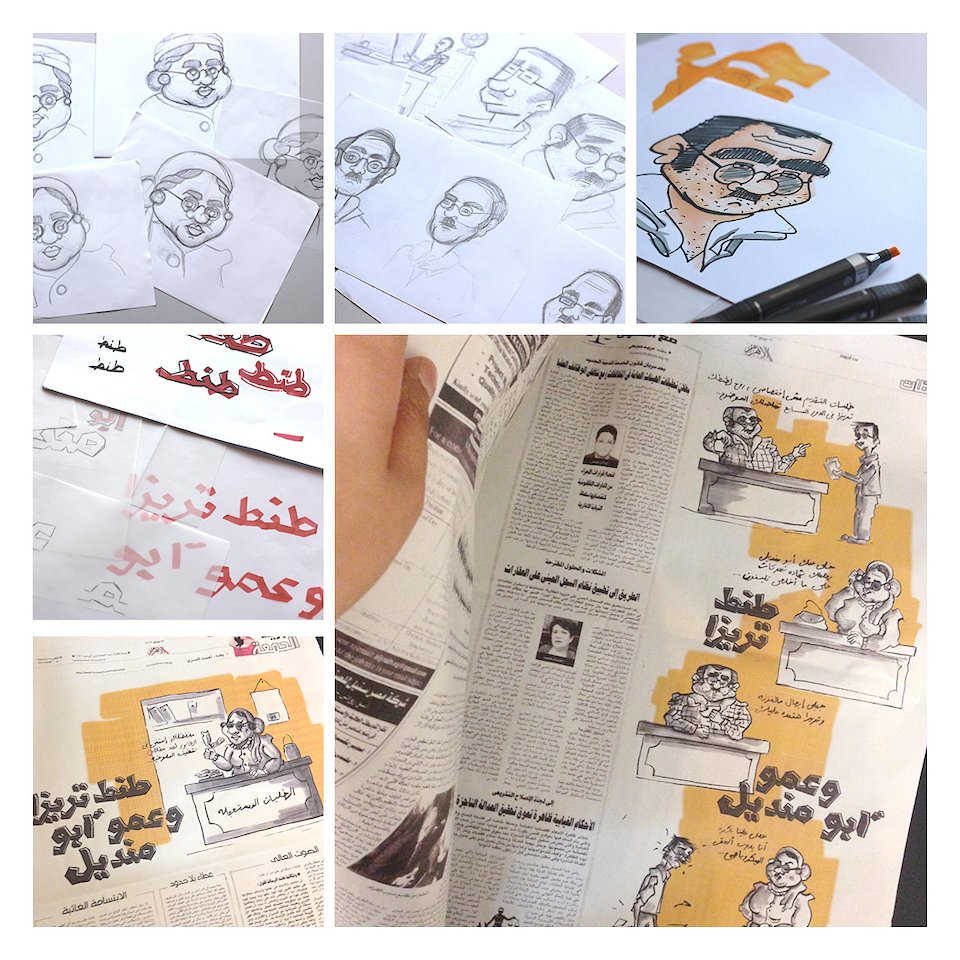 Topic: Bureaucracy.
Research: Noor Amin.
Design: Yosra Gamal.
Concept: Create two common characters people encounter in governmental offices, that depict the irony of situations that lead to bureaucracy, in a satirical way, to be published in newspapers as comic strip.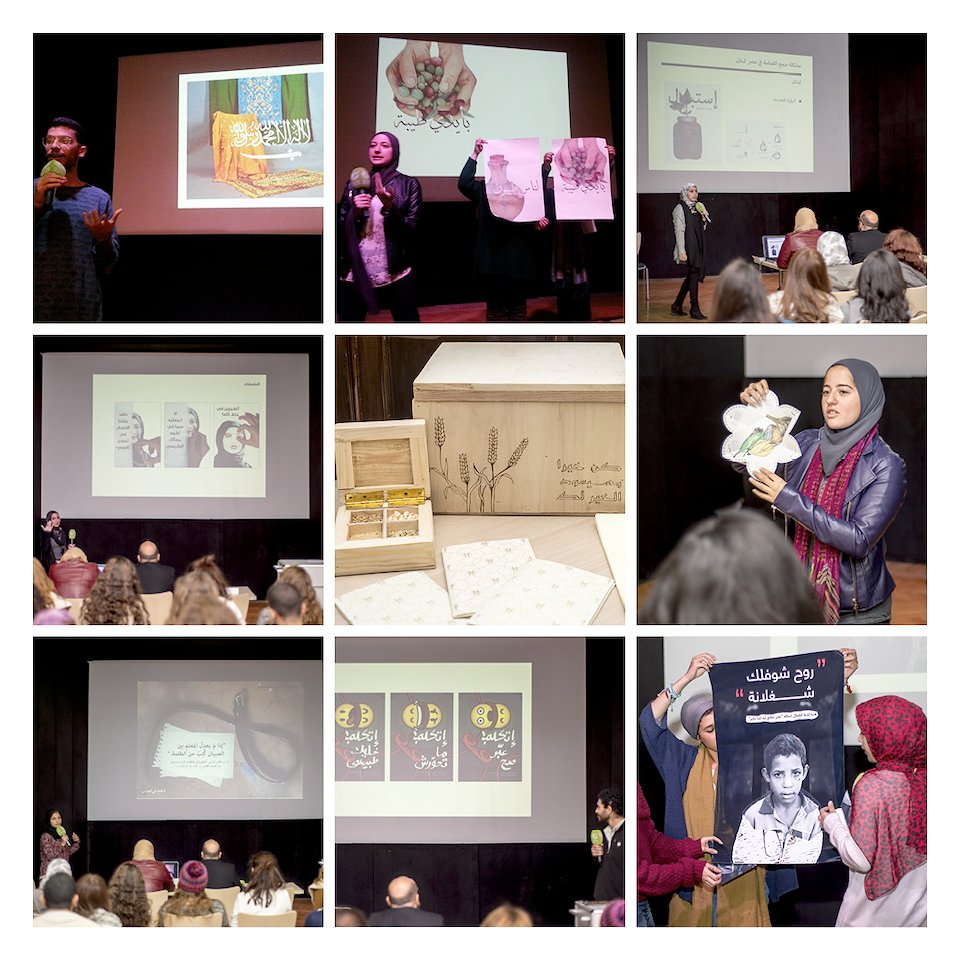 Various examples of other topics and concepts presented by the students.
Concepts include Post Cards, Interactive Posters, Brochures, Tool Kits, and Stickers.